Tianjin Shihao Technology Development - Oferta
Tianjin Shihao Technology Development
China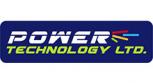 Tianjin Shihao Technology Development Co., Ltd is attached to Power (Tianjin) Technology Co., Ltd, specializes in the design, production and accessories of high pressure pump with constant research and innovation. The company is striving for supplying the best quality products with preferential prices and perfect after-sale service. The company technical level stands in the world's advanced rank.
 All types of high pressure water jet are applied widely to the petrochemical sectors, oil refinery, oil fields and offshore platform, in metallurgy for removing phosphorus cleaning, also cleaning tube bundles and tanks in the chemical plant and  power plant, paint removal and derusting to the ship hull and cleaning rubber on the runway of airport etc, totally more than 20 sectors are using this product. The company can make all kinds of plungers and  all sorts of cleaning tools, its pressure is from 500bar to 2800bar. Flow from 15 to 500 Lpm.
In the fields of robot cleaning ship hull, tube bundles automatic cleaning, chemical tanks cleaning and runway rubber cleaning in airport etc., the company has made remarkable achievement and successful cases in land, as well as in oversea.
Więcej informacji na temat oferty znajduje się w załączonej prezentacji.
Kontakt:
Imię i Nazwisko: Xiukun Shi
Telefon: +86 137 520 925 23
Email: shixiukun@yuantonggaoyabeng.com